Debre Libanos Monastery

Religious and Historical

Stained Glass Painting

Biblical depictions

Chilada Baboon

Endemic to Ethiopia

Portuguese Bridge

17th Century
Debre Libanos, Jemma Valley/Gorge, Portuguese Bridge (105 kms)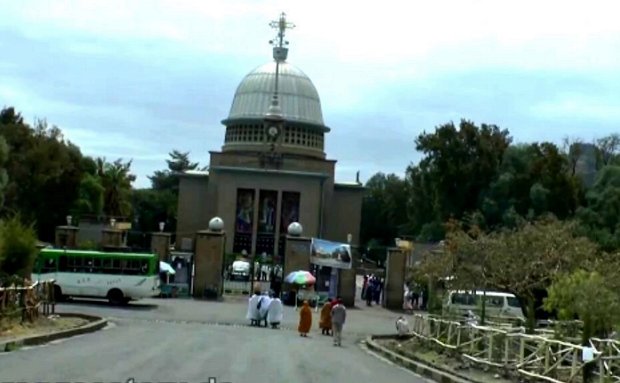 Don't miss visiting the stained glass painting of the world's Maitre Laureate Artist Afework Tekle at the Historical Monastery of Debre Libanos; Enjoying the breath-taking view of the Jemma Valley, Hiking on the 17th-century Portuguese bridge, seeing the endemic Chilada baboon and Birding.
Package includes:
Entrance Fee
Ground Transportation
Bottled water and lunch
Professional English-speaking guide
Service charge
Government tax
The price for:
1 PAX: USD332/PAX
2-4 PAX: USD196/PAX
5-7 PAX: USD97/PAX
8-10 PAX: USD81/PAX
11-14 PAX: USD70/PAX
15+ PAX: USD60/PAX
Gallery
Itinerary
Itinerary
Debre Libanos and Jemma Valley/Gorge (105 kms)
Departing early morning, north of Addis Ababa, passing through different small cities of Sululta - where you see athletics villages and potential athletics exercising their training, - Chancho, Muke Turi, and Debre Tsige, a right-hand turn leads to the Jemma Valley. This is the beginning of the true gorge country for which the central highlands are renowned. A breathtaking view over chasms with a depth of 610 meters or 2000 feet is worth spending some time. On the escarpments, the endemic Gelada baboon can be seen easily. You will also spend some time with a short hike down to the Jemma Valley and wonder about the beauty of nature with the nearby 17th-century Portuguese bridge.
Then visit the historic 13th-century monastery of Debre Libanos. It was founded in 1284 by the Ethiopian Saint Tekle Haymanot as Debre Atsbo and was renamed Debre Libanos in the 15th century. Inside the church, you will be amazed by the stained glass paintings on the dome and windows of the church depicting Medhanealem (the savior of the world) and other prophets from the Old Testament, and more. In addition, you will enjoy the magnificent museum which shelters lots of priceless treasures and historical documents.
A tragic event occurred on 20 February 1937, a massacre of more than 3000 monks, priests, and other followers were massacred by the order of Grazzianni, the then-Italian Viceroy for the assassination attempt in Addis Ababa during their five years occupation from 1936 to 1941.  In the afternoon, drive back to Addis Ababa and arrive late afternoon at your place of stay.