Lalibela

Monolith church of Bete Giorgis at Lalibela The eighth wonder of the world.

Gonder

The Camelot of Africa
UNESCO Heritages and Hidden Gems visit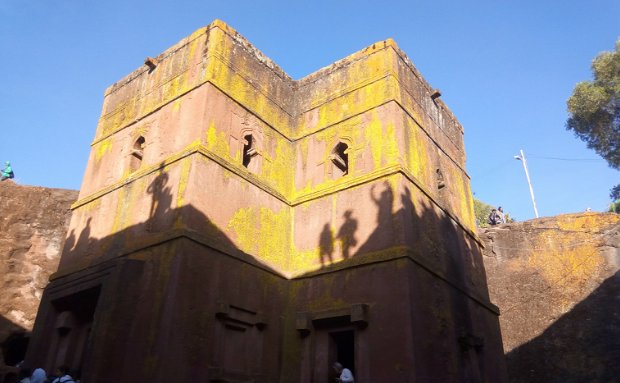 In this program, you will be able to explore the major tangible attractions registered by UNESCO as World Heritage Sites. The medieval castles of Gonder (The Camelot of Africa), The Walled City of Harer, Simien Mountains National Park (The Grand Canyon of Ethiopia - but much better), Lake Tana (the source of the Nile and a Biosphere Reserve),
Note: Please be informed that the above tour can be tailored as per your time, and interest.
Gallery
Itinerary
Day 1
City tour of Holly Trinity and Be'ata Maryam Churches and museums
Day 2
Fly to Bahir Dar. Boat trip to Narga Silassie and Azwa Maryam Monasteries
Day 3
Drive to Gonder and visit castle compound, bath of Fasiledes, Debre Birhan Silassie church.
Day 4
Excursion to Semien Mountains National Park
Day 6
Fly to Dire Dawa, visit the railway station and Drive to Harer. Evening Hyena feeding
Day 7
City tour of Harer and the surrounding, Daketa rock formations and if lucky the camel market
Day 8
Drive to Dire Dawa and fly back to Addis. Evening Departure to home